Reading Time: 6 minutes
This year Victorinox continues its dedication to design and to perpetuate the story of the iconic Swiss Army Knife. A while ago the Swiss brand started a full collection of pocket tools with wood scales. This detail of design was bringing a natural yet very elegant aspect to the pocket tools. Today there are two new models joining the collection: The new Victorinox Huntsman Wood and the new Victorinox Spartan Wood. Beautiful pieces that LuxuryActivist was lucky enough to get and to test.
The New Victorinox Spartan Wood – Icons Are For Ever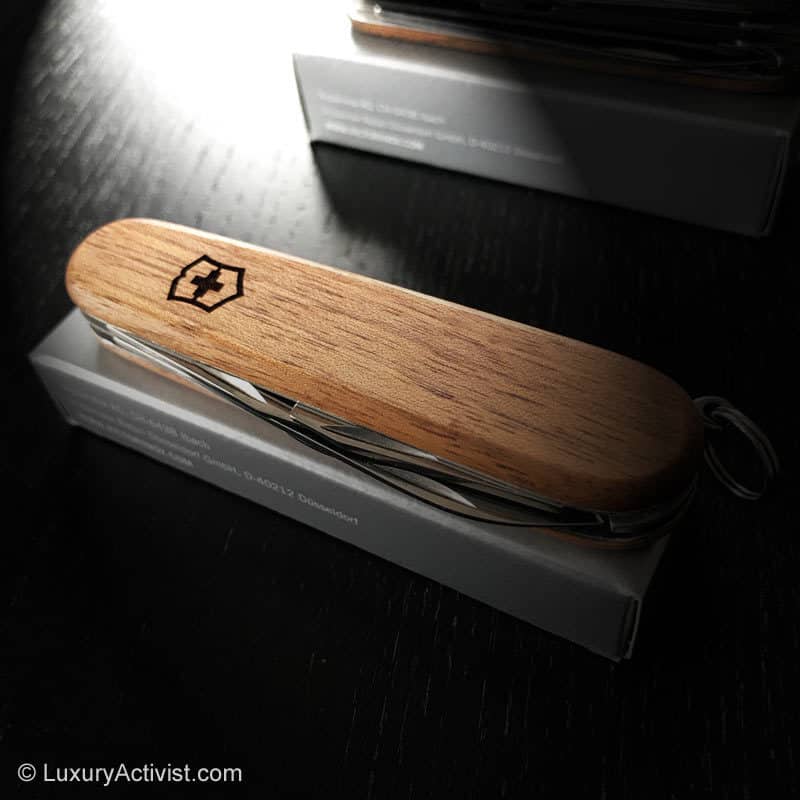 With the new Victorinox Spartan Wood, fans will enjoy the well known and iconic Spartan with new scales made in Walnut wood. Functional yet elegant, the Spartan Wood Swiss Army Knife packs 10 essential functions into its...