Reading Time: 4 minutes
Hermès has a fantastic gift to combine watchmaking and poetry. Here is an outstanding work made on a 41 mm-diameter Arceau watch:  2,200 tiny juxtaposed leather squares form a horse profile inspired by the Hermès "Robe du Soir" silk scarf designed by Florence Manlik in 2018. Set against an electric blue backdrop and matching strap, the colourful fragments are lit up by the rose gold glow of the round case with its asymmetrical lugs and slim leaf-type hands. This horological creation imbued with the Hermès saddle- and leather-making heritage is issued in a 12-piece limited numbered edition.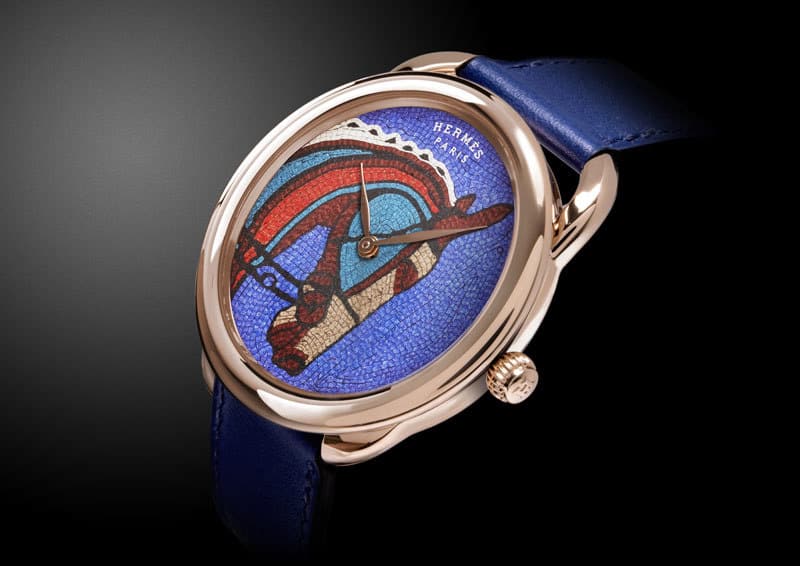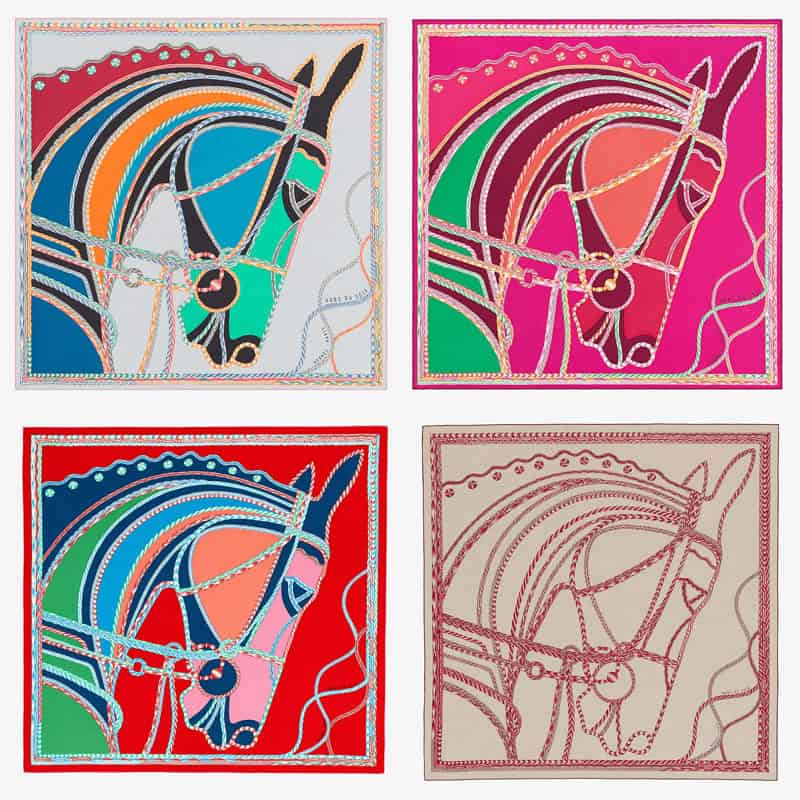 Hermès has year after year celebrated watchmaking craftsmanship with a specific focus on dials. Very often the French luxury house developed its own techniques,...