Reading Time: 5 minutes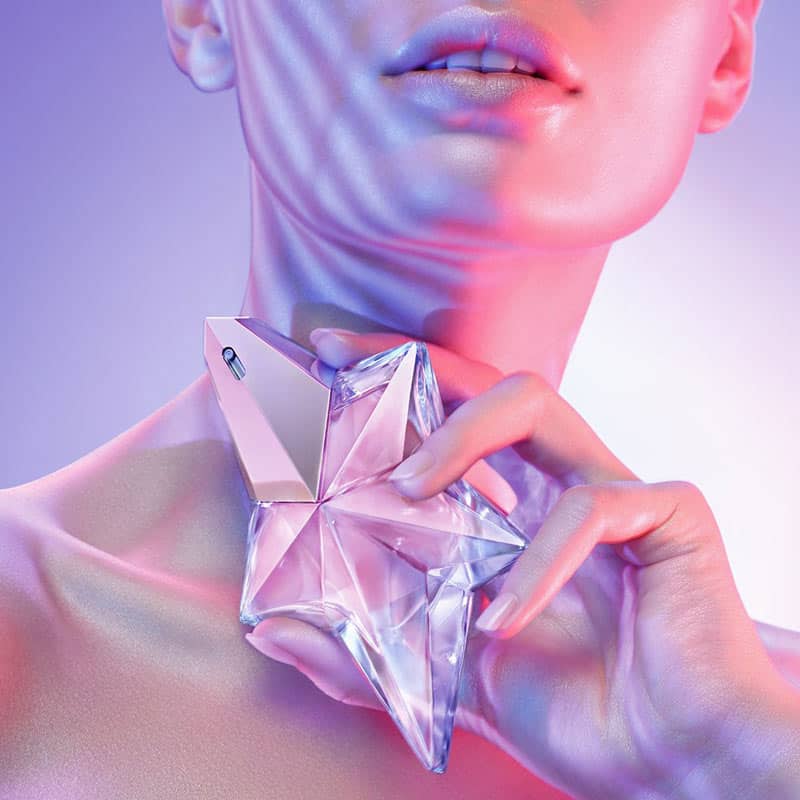 While everybody is talking about L'Oréal purchased Mugler and Azzaro, Mugler continues its development by launching a new version of Angel Eau de toilette and here below is the game called: "what has changed?".
Angel Eau de Toilette, a new flacon
The Angel flacon is probably one of the most recognizable flacon in the world, not only because of its star-like shape but also because of the blue color of its fragrance. If there is one thing (there are more) that Mugler knows well is to create beautiful glass flacons. For decades, French and Italian know-how helped building an amazing glass story for the French brand. The Angel flacon was from day one a technical and aesthetic challenge because of the sharp edges and a small amount of glass that it requires...