Reading Time: 3 minutes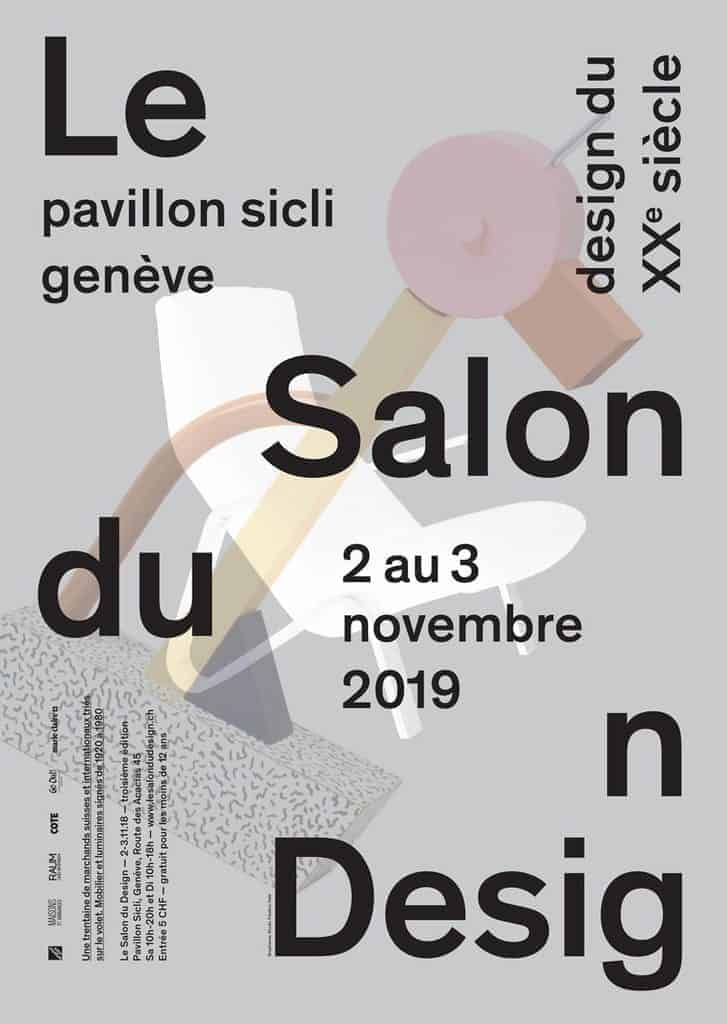 Next month there will be the second edition of the SALON DU DESIGN in Geneva. The Design fair supports quality mid century design. For the new edition, that will take place on the weekend of 3-4 November 2018 at the Pavillon Sicli, Corine Stübi, co-founder of Kissthedesign Gallery and organiser of the fair, selected around thirty exhibitors from all over Switzerland and Europe.
Le Salon du Design 2019 at Pavillon Sicli in Geneva
Thirty or so exhibitors are selected from the experienced and serious gallery and shop owners, or online shops. The aim is to highlight 100 years of design history through authentic pieces from the 1920s to the 1985s. The third edition will unveil the periods and styles defended by the participating brands: Galleries...