Reading Time: 2 minutes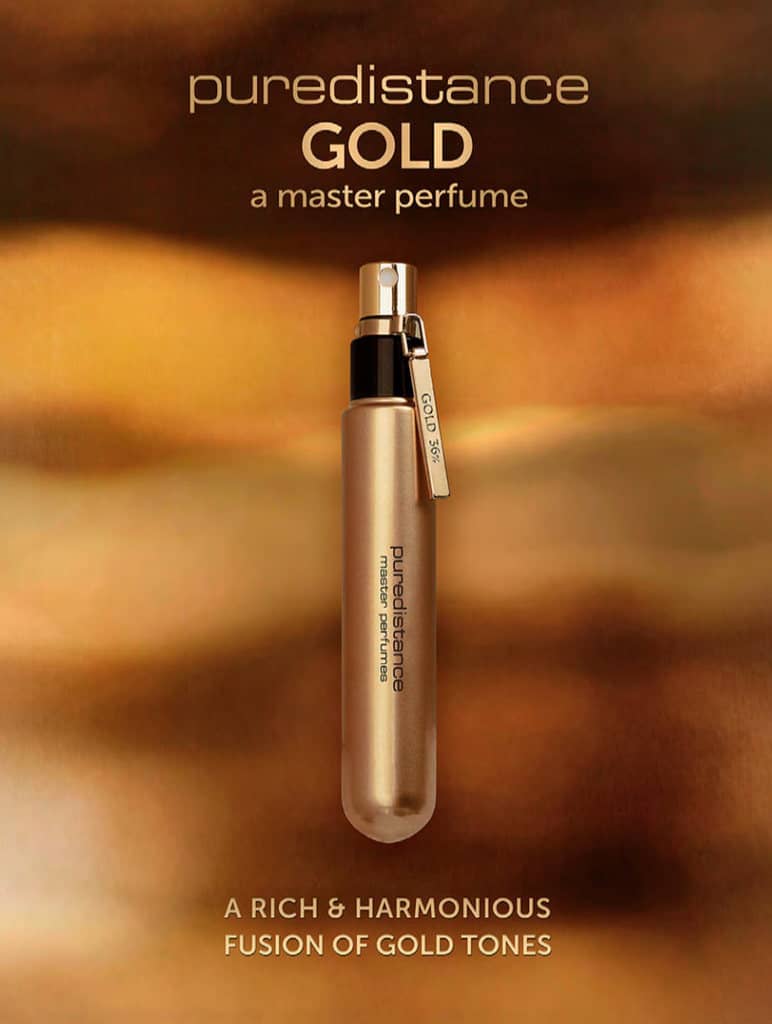 Puredistance collaborated with Master Perfumer Antoine Lie in order to create a perfume trilogy. After the successful launch of Black and White, now with the launch of GOLD, Puredistance reveals a new palette of golden colors created to illustrate the timeless concept of chic gold. Being the fifth creation of Antoine Lie for Puredistance, GOLD is a veritable feast of the rarest and most precious natural ingredients.
Puredistance was founded in 2007 by Jan Ewoud Vos. His dream was to create a small Perfume House that offers true exclusivity and timeless beauty. He feels privileged his dream has come true: Puredistance has become one of the most exclusive Perfume Houses in the world.
A Rich & Harmonious Fusion Of Gold Tones
When you spray...