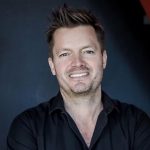 This is a Guest post by Dan Bowyer, originally published here. I couldn't keep nodding as I've read this piece so I asked him the permission to reshare it here.
Dan is a Tech Entrepreneur & Investor based in London. He has over 20 years experience helping people build businesses and implement digital. He enjoyed some spectacular failures and some delightful successes, while working with 300 or so businesses over the past 20 years. He has recently owned, managed or been a shareholder in 12 Startups.
---
This came from a Quora question that I couldn't help but answer when I should have been getting on with other things – "What are the common misconceptions of being an entrepreneur". Let me know if you agree. It's a fascinating subject and now an active choice for many...