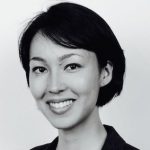 This is a Guest post by Yoko Spirig, originally published here. Yoko is one of the 3 co-founders of the Zürich-based startup Ledgy, created during Summer 2017.
In this blog post, she describes their experience of being selected for an interview at the Y Combinator headquarters in Mountain View, California. And why she thinks it's important for Switzerland that more Swiss startups apply to YC.
---
Do you know how many Swiss startups have ever been funded by YC?
0, Null, Nada — and this needs to change!
Two months ago, when we were still a three months old startup, we sent our written application for the Winter 2017 batch. Although some people said it was too early, it felt natural for us to apply because YC focuses more on the team's potential than on how far you are in your...