I travel frequently to Palma de Mallorca, typically spending two or three days a month on the island. And when I overnight in the capital, I prefer the attractive four-star design Hotel Tres. From day one of my first stay there, it has felt like I was coming home.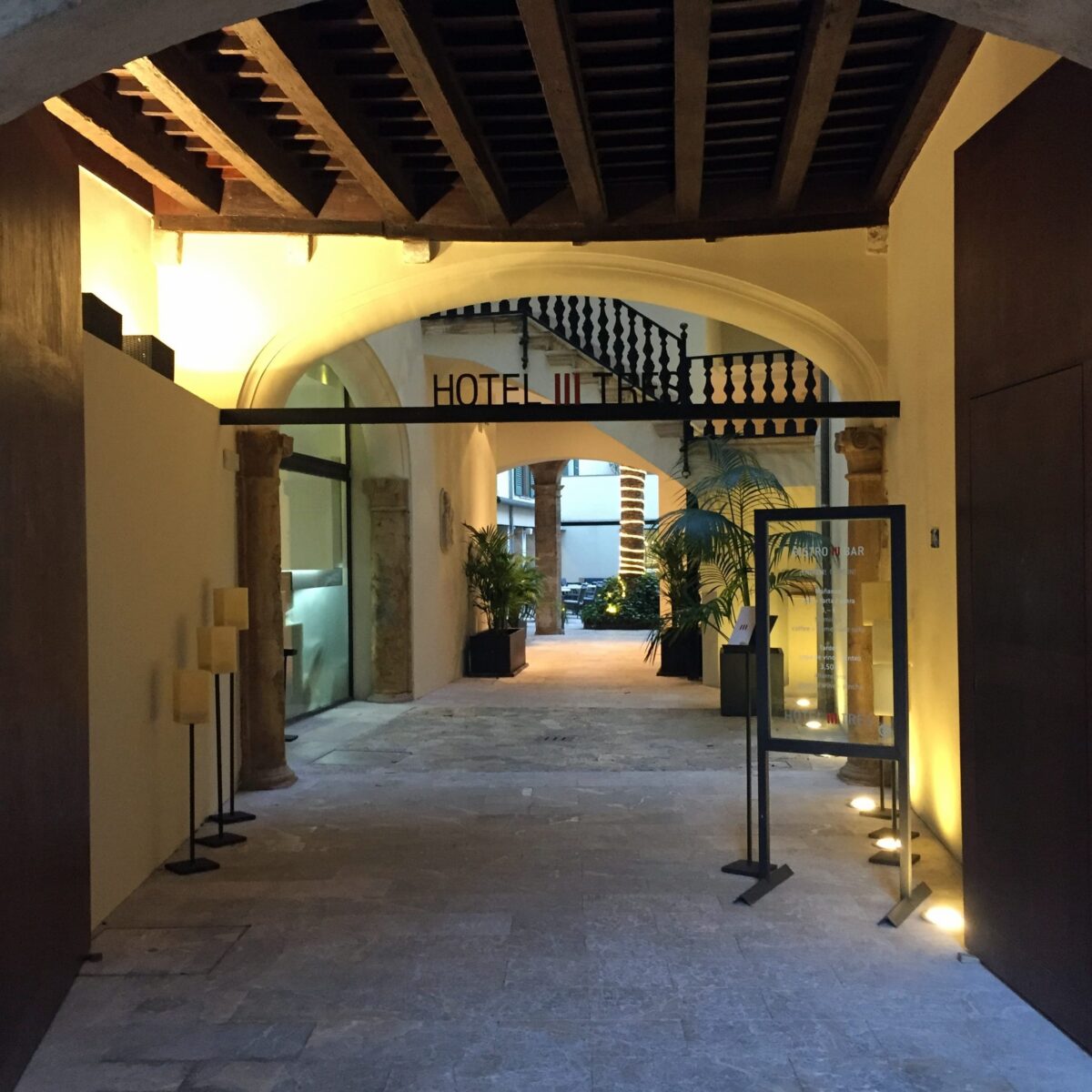 Entry to the Hotel Tres
Whether you are on your own or traveling as a twosome, everything clicks here: top location, top rooms, and top staff. The guys and dolls of Hotel Tres will go the extra mile for you. And they do so in a genuinely helpful and friendly manner.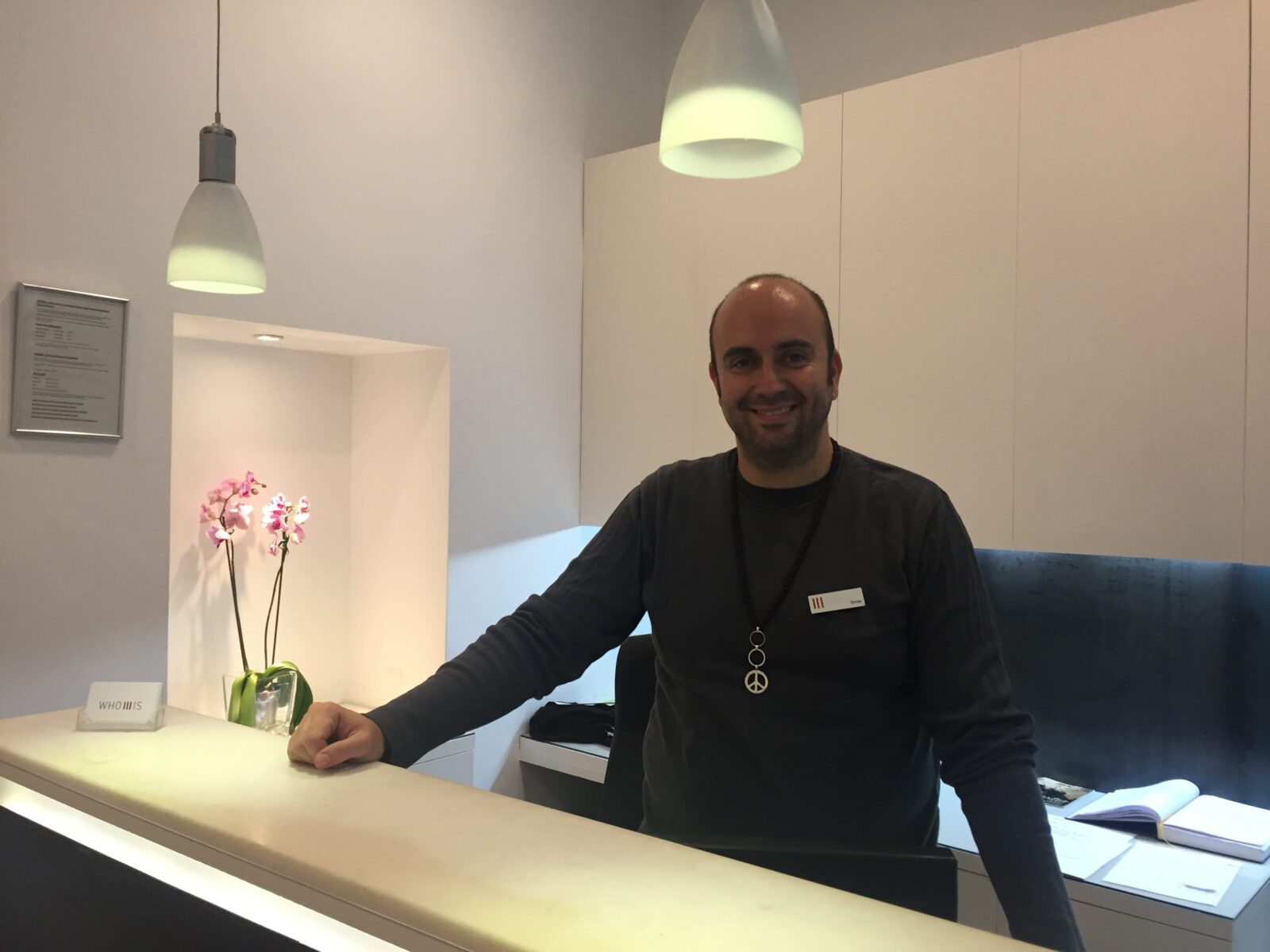 A friendly reception courtesy of Dimas
By now, I've developed a Tres arrival ritual: Following the familiar arrival chit-chat with Hauke or Dimas at the front desk, I take to my room where I know a delightful bottle of Cava on ice...