The mountain village of Vals in the Surselva district of Grisons (Graubünden) is best known for its famous "Vals" mineral water or the legendary Vals Thermal Baths. And if you love masterpieces by Swiss architect Peter Zumthor, be prepared to fall for Hotel 7132.
From outside, the 7132 Hotel built in 1970's style will not strike you as the typical design hotel. But once you learn that the best work of star architects from all parts of the globe in on display inside, you will not be too surprised by how fascinating a place it is. After all, it's what's inside the package that counts!…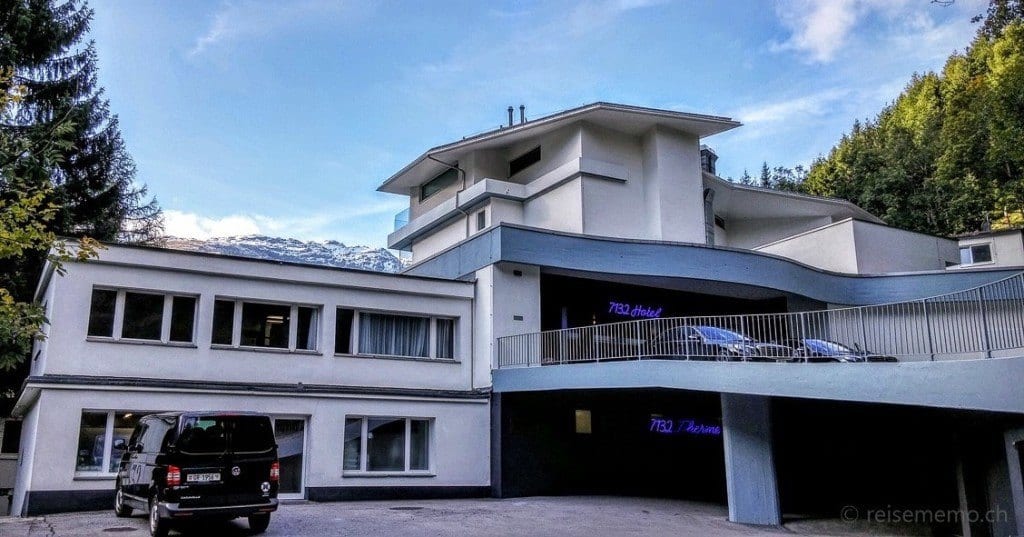 Entrance to the hotel and thermal spa
Oh, yes, and for anyone puzzling over the hotel's unconventional name "7132" we couldn't make heads or tails of it either at first):...